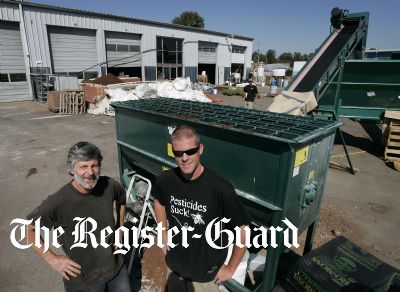 – Frank and Scott, back in the day.
Nectar for the Gods began life as Harvest Moon several years ago, brewed in small batches in our co-founder's garage.
In The Beginning, there were only a few products, designed to be a simple, complete line for home gardeners. This original lineup included: Gaia Mania, intended as a standalone nutrient, and Medusa's Magic, Demeter's Destiny, and Zeus Juice.
As needs were identified, new products were developed to address those needs, and to give gardeners more control over the complexity of their program.
Although we've moved out of the garage, our products are still handcrafted, brewed in batches slightly larger than the original 5-gallon bucket, and bottled by real people. We take pride in our products and process, and we think you'll notice the difference.